About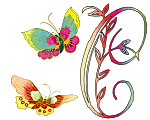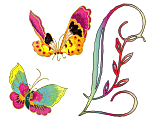 I am a spinster. A library worker. An only child. A movie going fiend. A House head. A lover of beautiful things. A fat chick. A stan for Daniel Craig, Michael Fassbender AND Coco Chanel. I am 41 years old. I am a reader of romance novels AND I adore my Google Reader which helps me to keep up with over 100 blogs. I believe in the words of Cole Porter. A perfect day is sunny, breezy AND a new copy of Vanity Fair in my hands. My life motto is:
♥¸¸.•*¨*•.¸☆.☆¸.•*¨*•☆.☆•*¨*•.¸¸♥
~run mad as often as you chuse, but do not faint~
♥¸¸.•*¨*•.¸☆.☆¸.•*¨*•☆.☆•*¨*•.¸¸♥
Id:

ƸӜƷ•°*"˜˜"*°•. ƸӜƷ•°*"˜˜"*°•. ƸӜƷ•°*"˜˜"*°•.
'Where id was, there shall ego be.' --- Freud Sigmund
ƸӜƷ•°*"˜˜"*°•. ƸӜƷ•°*"˜˜"*°•. ƸӜƷ•°*"˜˜"*°•.

The id comprises the part of the personality structure that contains the basic drives. The id acts according to the "pleasure principle", seeking to avoid pain or unpleasure aroused by increases in instinctual tension. The id is responsible for our basic drives such as food, water, sex, and other basic impulses. It is amoral and selfish, ruled by the pleasure–pain principle; it is without a sense of time, completely illogical, primarily sexual, infantile in its emotional development, and is not able to take "no" for an answer. It is regarded as the reservoir of the libido or "instinctive drive to create".

It is the storehouse of the fundamental drives. It operates irrationally, acting on impulse and pushing expression and immediate gratification. It does not consider whether or not what is desired is realistically possible, socially desirable, or morally acceptable. The id is driven by the pleasure principle, which is the unregulated search for immediate gratification. The id wants what it wants when it wants it. It is governed by primary-process thinking, which is a form of thinking that is primitive, illogical, irrational, and fantasy-oriented. The id is also unorganized and emotional: 'the realm of the illogical'.

Follow my blog with Bloglovin
People I follow